Zinemate: is a zine publishing project by Bang Bang Zine, that serves as a platform
for collaborating with creators in zine publishing.
With our guidance and consultation, we hope this project will be a great support for those
who want to self-publish with risograph printing and present the works to a wider audience
through stores and events.

Through this initiative, we want to be your familiar pal that brings your zine idea to life.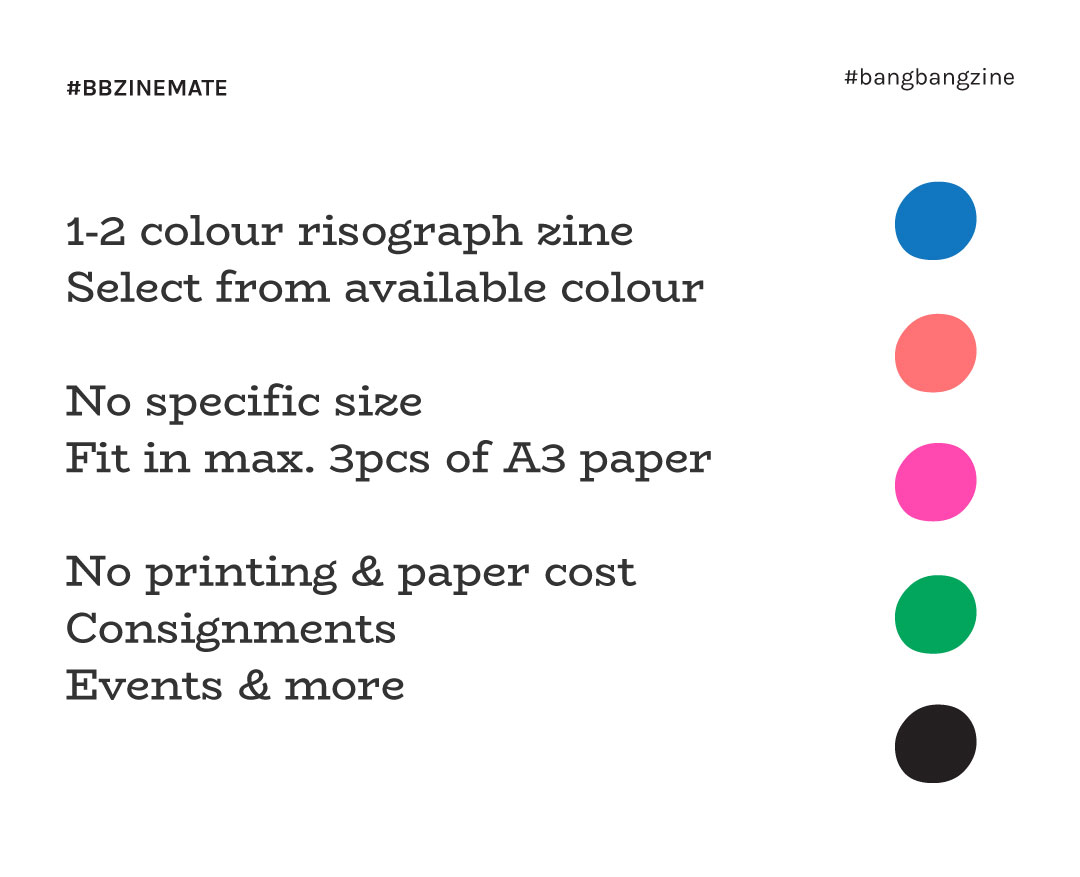 If you are interested in this project, please fill in and submit this form to us.
#2 open submission deadline: 2 Sept 2023!

Our team will filter the submission, ensuring each zine we publish is a standard-quality
representation of the creator's and BBZ's vision.

We will contact you for more details if you are selected.