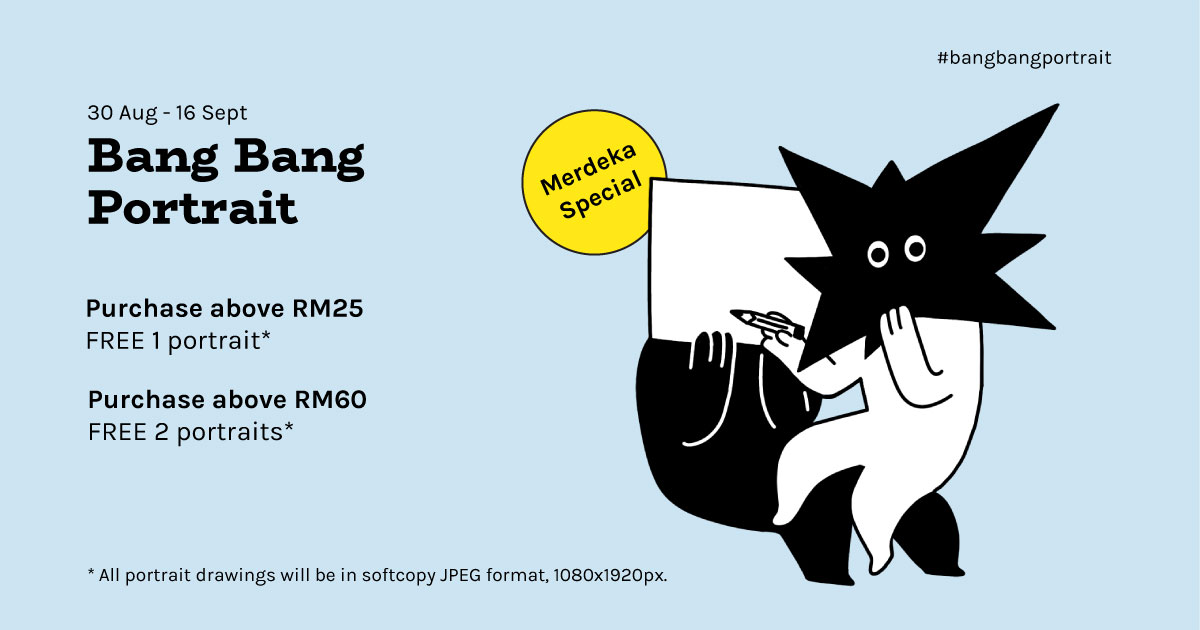 In our past events, we occasionally have a live portrait giveaway session for every purchase of zine. The practice becomes one of the most treasured parts for us in meeting new people. No one knows when the pandemic will end, so we thought why not do it online?

In conjunction with Merdeka and Malaysia day, we will give a free portrait (digital format) for every purchase over RM25, two free portraits for purchase over RM60. It is a random fun portrait from us, we hope this little thing will brighten up your day :)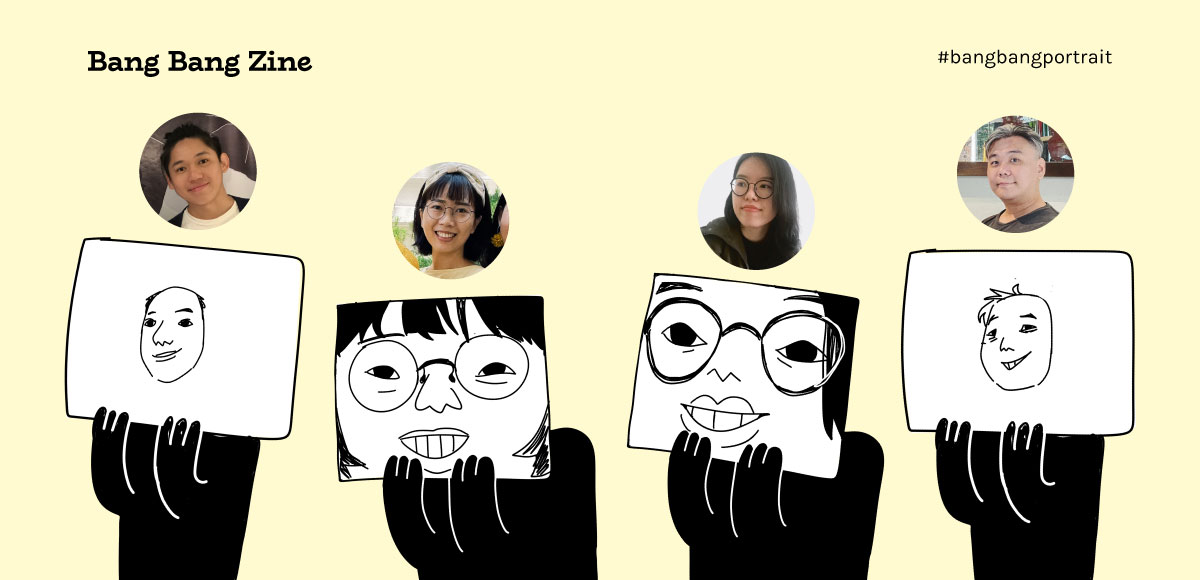 How to claim your free portrait?

1. Complete purchase with full payment.
2. PM us at our Instagram / Facebook / or send us an email with your order number and a photo of you.

3. We will email you the portrait once done.

4. Wait abang calls you to collect your parcel.


Merdeka Special starts from 30 Aug - 16 Sept 2021. Shop now